I am happy to be introducing a new series on the blog – – a Brand Spotlight! Every month I share my favorites products I've been using and loving and every month, I have a product from L'Ange on my list. And so it gave me the idea to periodically spotlight several products from a single brand. So here we are and today's I'm spotlighting the brand: L'Ange Hair.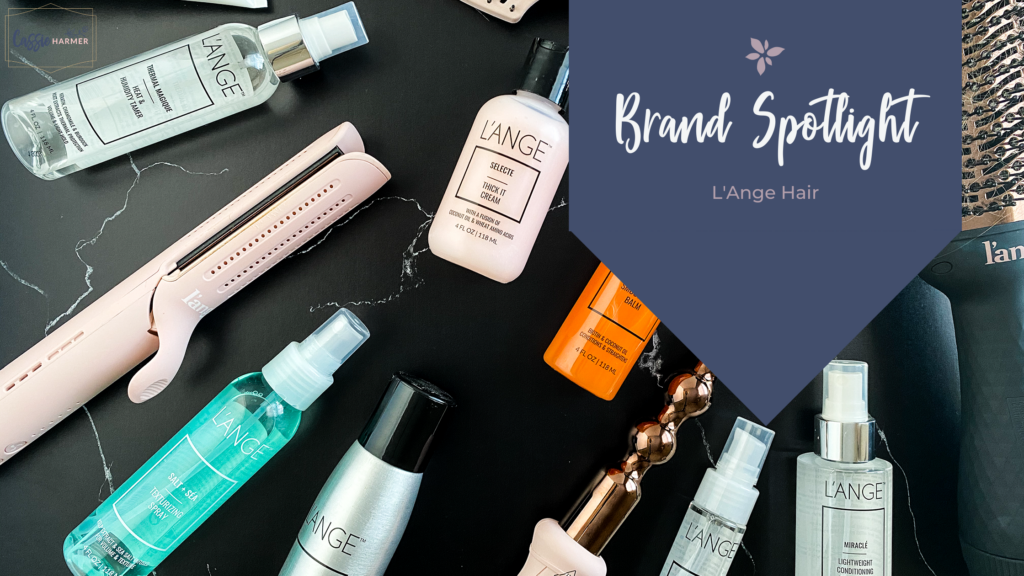 I will note, here, that this post is NOT sponsored and at this time, does not contain any affiliate links. All of these pieces were 100% selected by me and paid for with my own money. All opinions are my own and are always truthful and genuine regardless of sponsorship, referral links and/or affiliation.
L'Ange Hair was established just a few short years ago in 2017. The company prides itself on selling a full suite of hair care products that are salon grade, but affordable. Today, they sell everything from hair care products to heat styling tools and brushes. They've also announced plans to launch a new line of products for kids called L'Ange Petit! I'm looking forward to trying out those products for my daughter when they're launched!
But let's get down to reviewing the L'Ange Hair product I HAVE tried. Some I've loved and some not so much. Let's start with the products that I'd consider average – – products that I think are fine but probably wouldn't go out of my way to purchase again.
hair care & styling products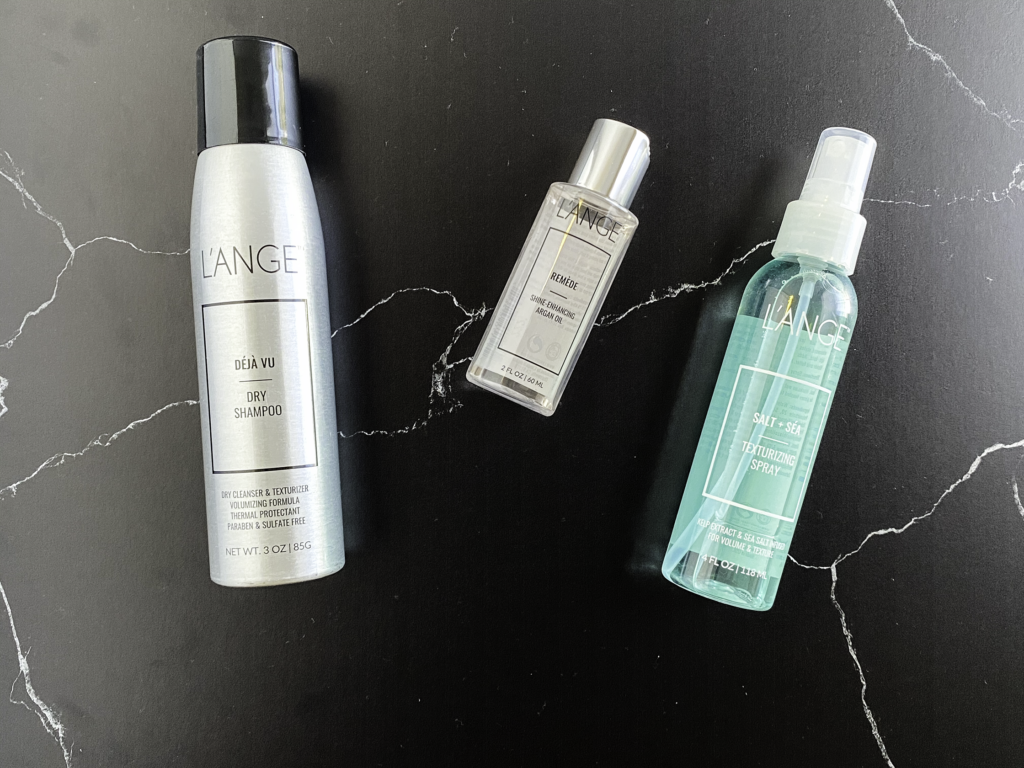 My Average Rating
This Salt + Sea Texturing Spray is meant to create the beautiful tousled beachy waves, complete with the salty sea scent. My hair is naturally wavy/curly so I don't need much help in the wave department. I do enjoy using this product in the summer but isn't one that I couldn't live without.
The Remede Shine Enhancing Argan Oil can be used on damp or dry hair to help with frizz, flyaways, and dull hair. I have used it both ways and enjoy using it but what's interesting is I prefer using something else to tame flyaways and reduce frizz. And that something else L'Ange makes as well.
In full transparency, I've only used Deja Vu Dry Shampoo a couple of times. I want to keep it using it before I form an opinion but wanted to include it here as one of the L'Ange products in my collection.
Another product that isn't bad, per se is the Replenish Detangling Conditioning Spray. However, I remain perplexed every time I used this product because of leaving my hair feeling softer and silkier, it feels "squeaky clean". And while "squeaky clean" isn't bad, it isn't the feeling I'm going for when I use a conditioning spray.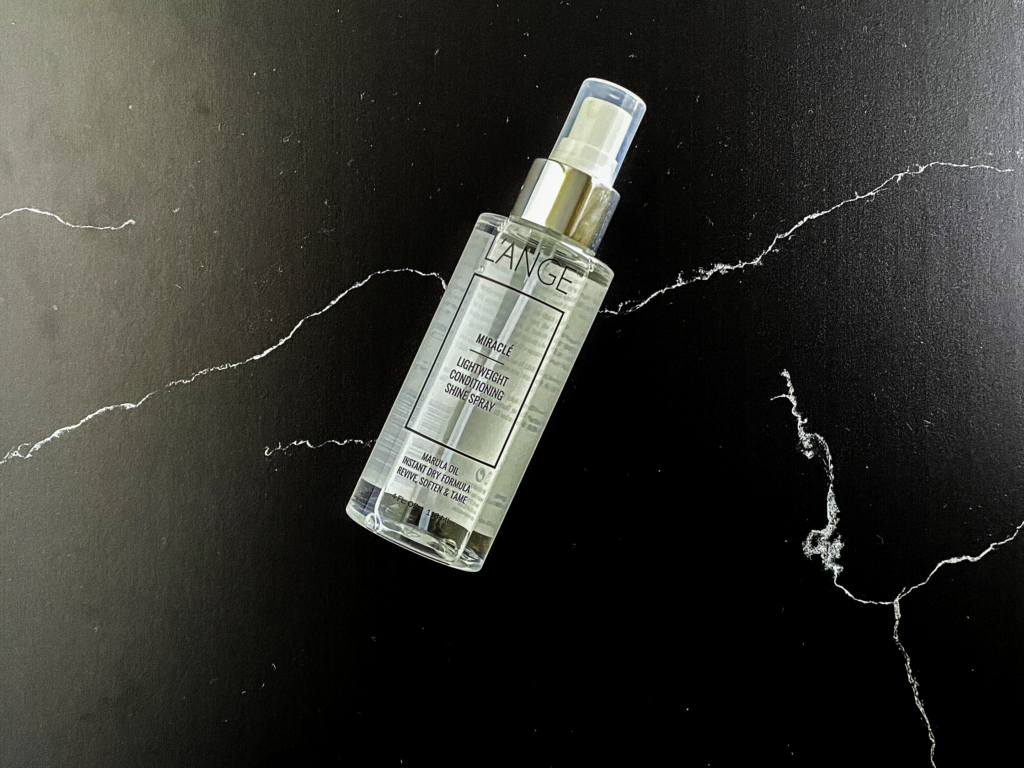 My Worst Rating
The "worst" product out of those that I've tried is the Miracle Lightweight Conditioning Shine Spray. Worst is strong because it simply doesn't work for my hair type. This shine spray makes my already oily-prone scalp even oilier and instead of making my hair shiny, it simply looks greasy. So this one is a hard pass product for me. That said, if you have drier hair, this might be a beautiful product for you.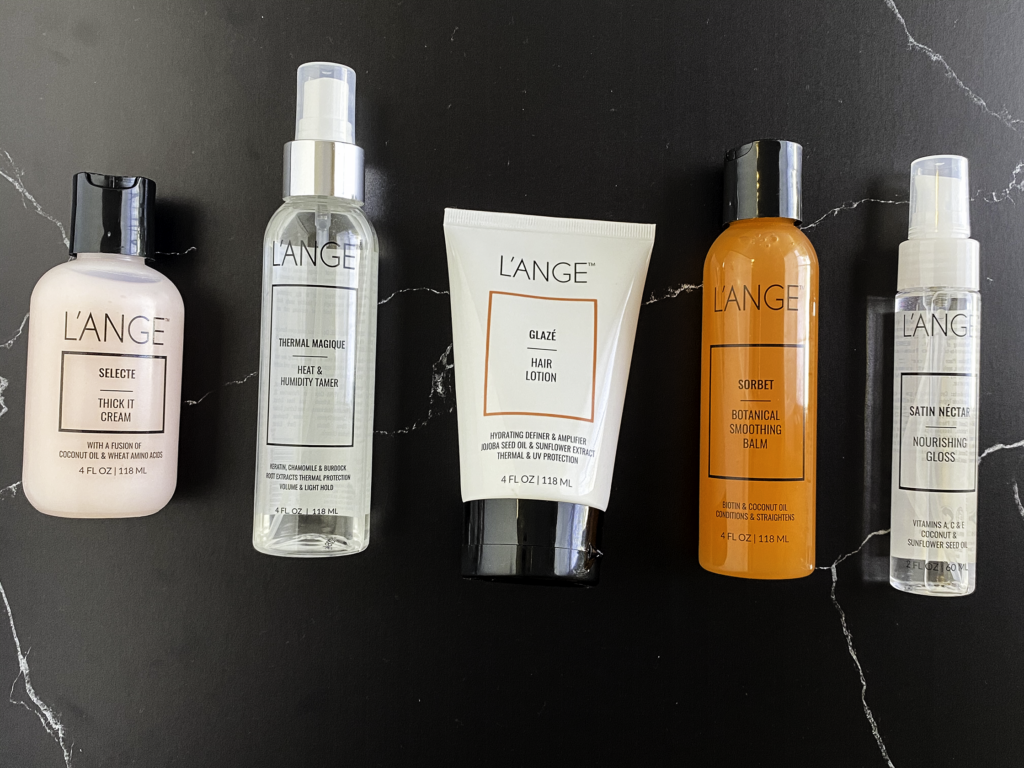 My Best Rating
L'Ange's Glaze Hair Lotion is the product I reach out for to prep my hair from soaking wet to big body curls. It's helps my hair retain the curl while keeping it soft and manageable. It's a perfect priming product.
With the Selecte Thick It Cream, a little really does go a long way. Meant to be used on soaking wet hair, it helps create "thickness" and volume. I love using this on my roots to give an extra oomph of volume when heat styling my hair.
Using the Thermal Magique Heat & Humidity Tamer is an excellent first step before heat styling wet or dry hair. Not only does it protect my hair from the damaging effects of heat styling but it helps to keep from heat and humidity from ruining my styled hair the minute I step outside (well, used to step outside! Ha!).
I love this Satin Nectar Nourishing Gloss as the last step in styling my hair. Specifically, I use this to smooth my hair after heat styling to tame any remaining fly aways that just refused to be curled or straightened. It smells wonderful and never feels heavy or greasy.
The Sorbet Botanical Smoothing Balm might be my favorite L'Ange Hair stying product. This product is perfect cross between a straightening cream and leave-in conditioner. Not only does it leave my hair feeling silky smooth, it smells amazingly of citrus.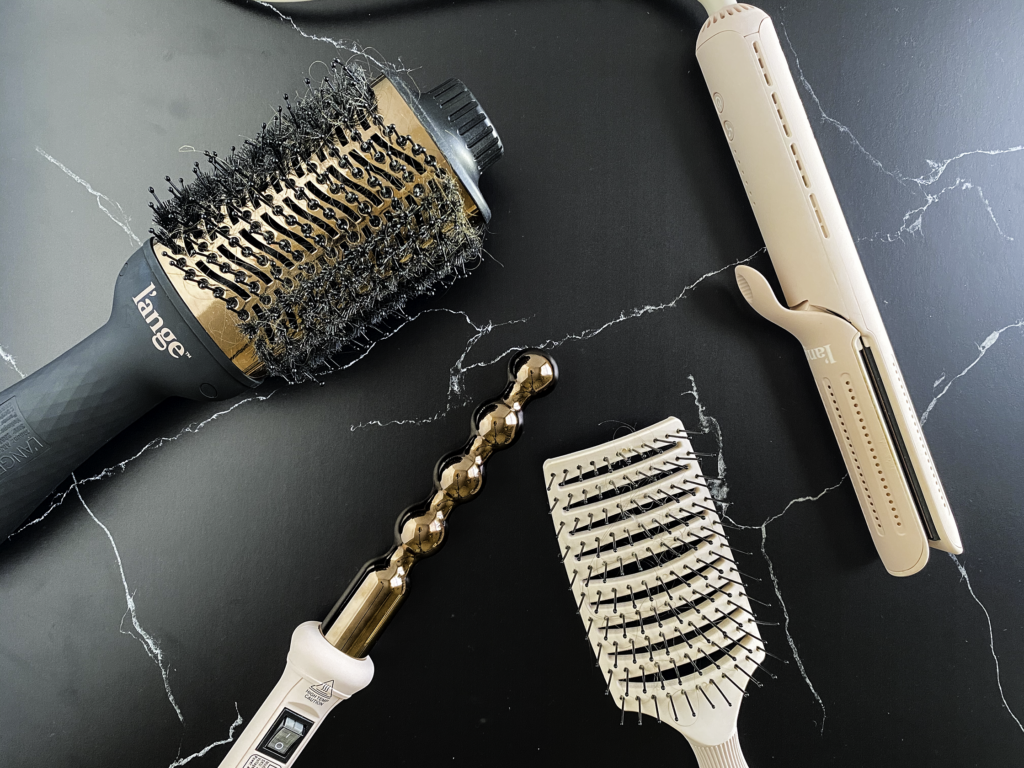 heat styling tools
My Average Rating
A perfectly adequate curling wand, the Le Perle Bubble Wand is a great option for getting tight coiled ringlets. I definitely recommend purchasing the glove for an additional cost to safeguard your fingers from burning to a crisp. While this a good curling iron, it isn't one that I highly recommend as a must have. That may just be because I don't go for the style this wand produces very often, but I don't find myself reaching for this as much as L'Ange's other heat styling tools I own.
I am such a sucker for things in a specific color that I could probably find cheaper elsewhere – – only in black. That's probably the case with these Siena Flexi vented brushes from L'Ange. But I have found them to work well; they are ultra flexible and help get out all of the tangles. Probably nothing better than any other typical vented brush, but come on – – they are PINK!
My Best Rating
While I have never tried the Revlon or Drybar versions of this product, I absolutely adore my two-in-one-brand blow dryer and straightener from L'Ange, the Le Volume. I own the 75MM size but they also sell a 60MM size for shorter hair styles. I can blow dry and straighten my hair in 10 minutes with this amazing tool! It's fabulous and well worth the investment.
This is, far and away, my favorite heat styling tool I have ever used – – like EVER. I have been through every version of hair straightener, twirling hair curling wand there is – – including the popular Tyme iron. But THIS ONE ya'll. I can't rave about it enough. The Le Duo can curl, it can straighten and my hair looks fabulous for days. And it doesn't take an enormous amount of time! There is a slight learning curve but once you get the hang of it, it's all you're ever going to use to heat style your hair. Trust me.
---
I hope you enjoyed my very first brand spotlight! What are your ride or die hair care products? If you're already a fan of L'Ange Hair, what are your favorites? What other brands would you like me to spotlight next? Let me know in the comments below!
And for more beauty and lifestyle content, check out the rest of my Best & Worst of Beauty collection and be sure to follow me on Instagram, Facebook, YouTube and Pinterest. Have a great day!
XOXO,

latest posts