"In like a lion, out like lamb." Isn't that the saying for the month of March? And while I know that quote is more about weather, I'll say that March felt more like "in a like a lion, out like a lioness". Given that I'm publishing this post in mid-April speaks to that! But no matter the crazy this month, I wanted to share all of the things I've been loving this month with you. So here goes – – my monthly favorites for March 2021!
And if you want to learn all of my in-depth thoughts on these products and more – – be sure to check out my monthly favorites video!
beauty favorites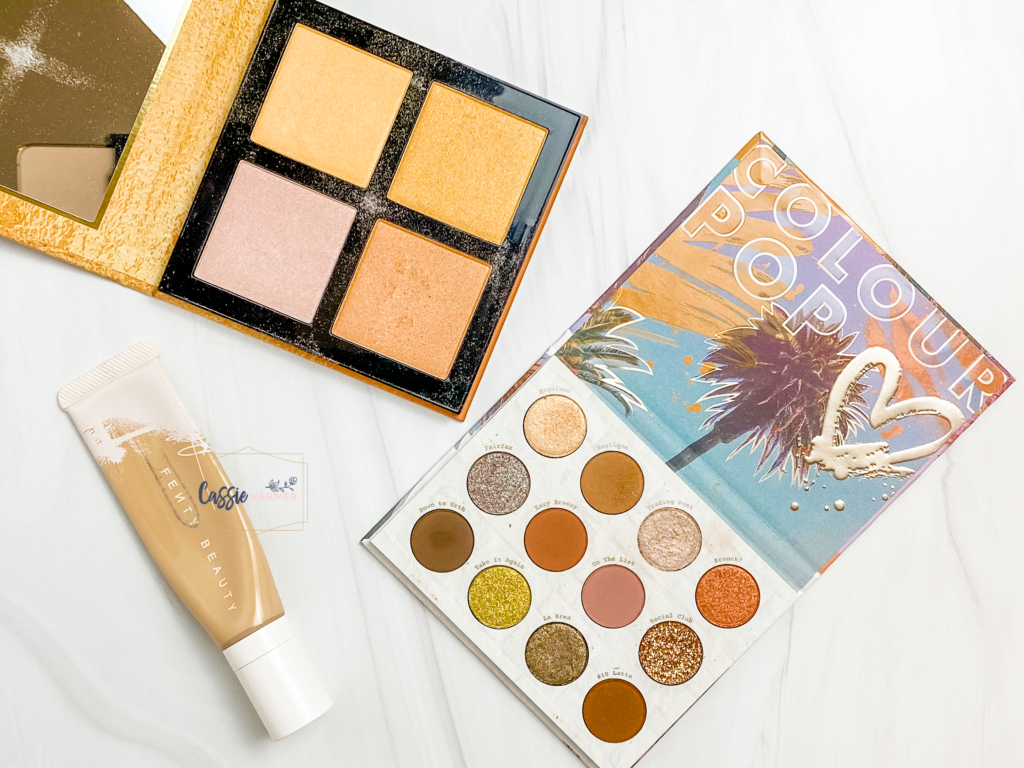 My beauty selections for my monthly favorites for March are a foundation and highlight palette that I re-discovered out of my collection and a brand new eyeshadow palette.
LIFESTYLE FAVORITES
My Fabletics leggings are my favorite brand of leggings to wear as activewear. I've tried several other premium brands, including Lululemon, but the Fabletics brand are the very best for holding in "all that jiggles" when I'm exercising. And they don't roll down over my curves. ? And I'll say that while I love the product – – especially their cold-weather leggings – – I simply put up with the Fabletics system of membership and purchase requirements. The simplest way to explain is the system takes work, and I only put up with it because I have yet to find a better alternative.
I've loved sparkling and seltzer water since way before it became wildly popular. In my hunt to replace my soda addiction, I've tried a bunch of different waters and flavors. And I've also tried lots of waters claiming to be sparkling or seltzer but still had lots of unhealthy preservatives, flavors and especially bad, lots of sodium. This latest brand, Aha – a Coca-Cola brand, has quickly become one of my favorites. And while I was skeptical at first about the strawberry and cucumber flavor – – it is delicious. I am excited to try more flavors from this brand.
After spending over a year working from home and hours in my home office with no windows, I was desperate for a little natural light. Enter a light therapy lamp. And while it's definitely not the perfect substitute, it's made a huge difference in my mood. So much so that I really wish I had invested in it in the dead of winter!
Face masks are likely here to stay for the foreseeable future and every time I wear one of these masks, I get compliments and asked where I got them. I selected these as an "extra" in one of Stitch Fix boxes. And while I've searched high and low on a way to procure more directly from a company that sells the R.D. Style brand, I haven't had much luck. The good news is that these are still available (and in more patterns) from Stitch Fix. Definitely consider adding them to your next Stitch Fix box.
entertainment favorites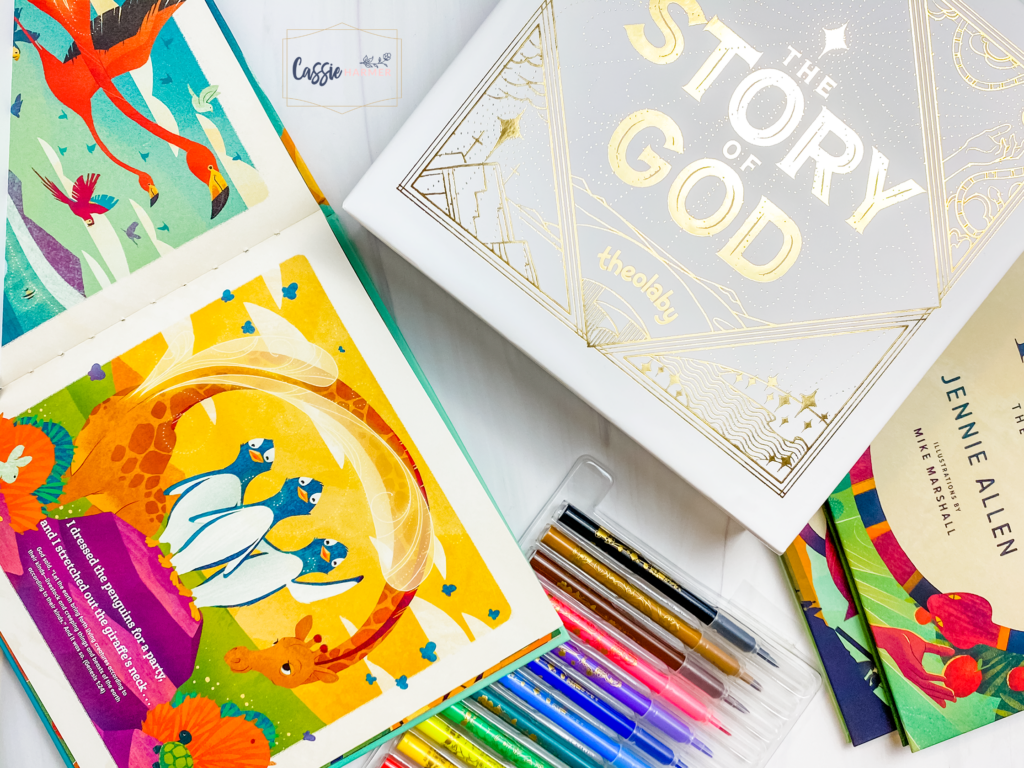 My family and I have been loving reading the new Theology Story of God box set by Jennie Allen. This box set will ultimately become a set of five (5) books that tell the entire narrative of the Bible – – from creation, the fall, redemption and restoration. This unique box set has been shipping in stages, with book four set to ship in June 2021 and box five in late 2021. These books are beautifully illustrated and are a wonderful way to introduce your kiddos to the entire story and main point of the Bible – – getting to know God and His character. One of my very favorite resources by far.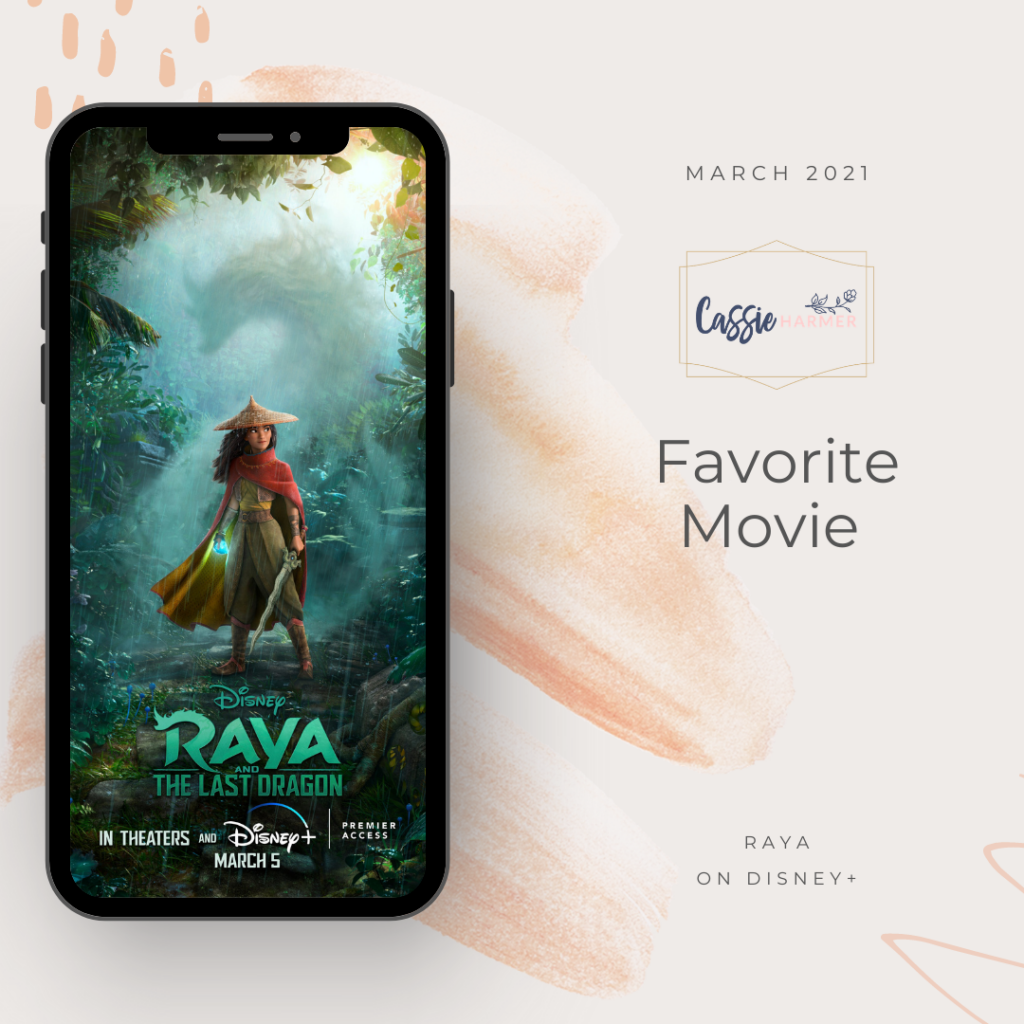 The latest Disney animated film release, Raya, is a really beautiful story with a stellar cast. And while I am 99% certain it wasn't Disney's intention, this narrative parallels the story of humankind since the fall – – varying culture and nations that constantly wage war and mistrust one another, a very real enemy who seeks to destroy, and an ultimate plan of restoration. This movie was yet another incredible opportunity to share about the redemption we have through Jesus and the ultimate plan to restore us to Himself when He returns one day.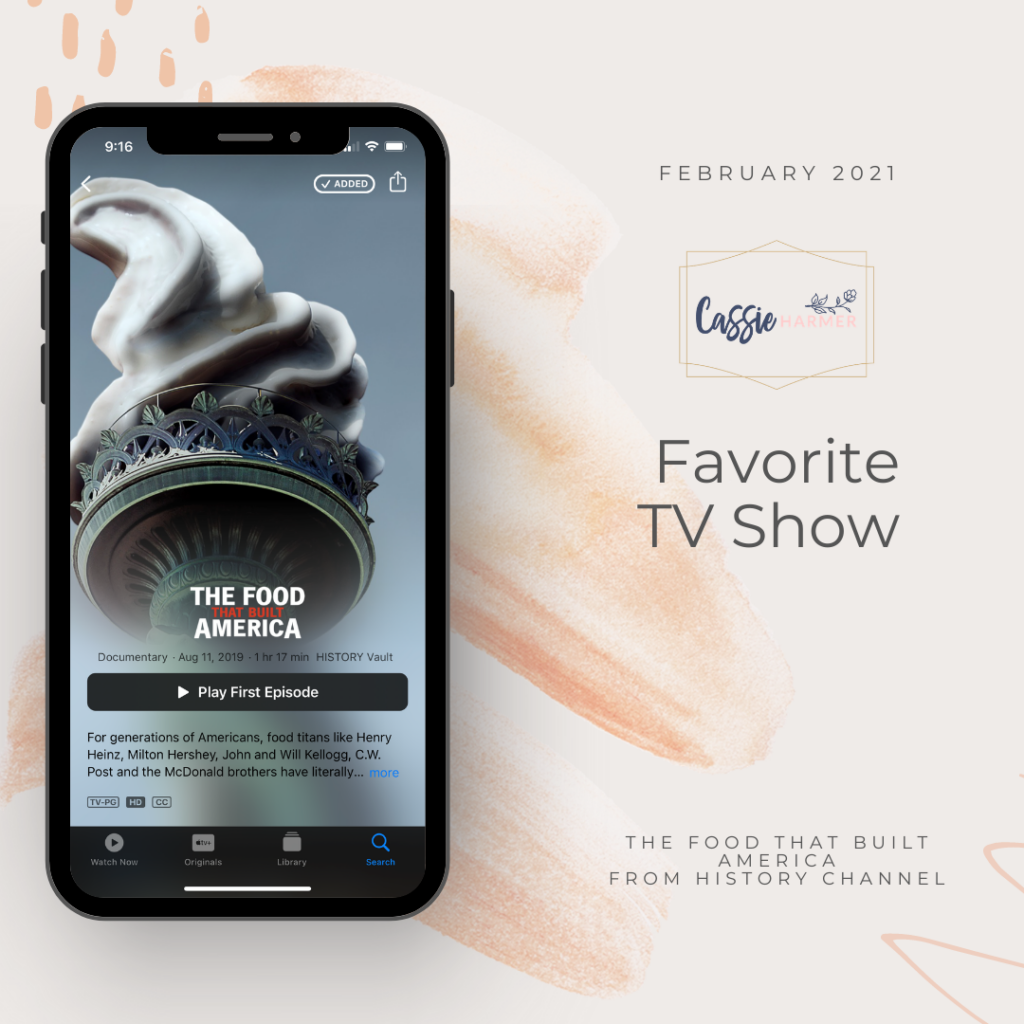 I've come to realize that I'm becoming quite the nerd. My favorite TV show that my husband and I watched together this month was a series from the History Channel on the Food that Built America. There was an original mini-series and now the History Channel has individual episodes for different categories including pizza, fast food, and cheese. I've learned so much about how these iconic brands came to be and how their creators often times risked everything to keep their dreams alive. A really great watch that's also family friendly and very inspirational.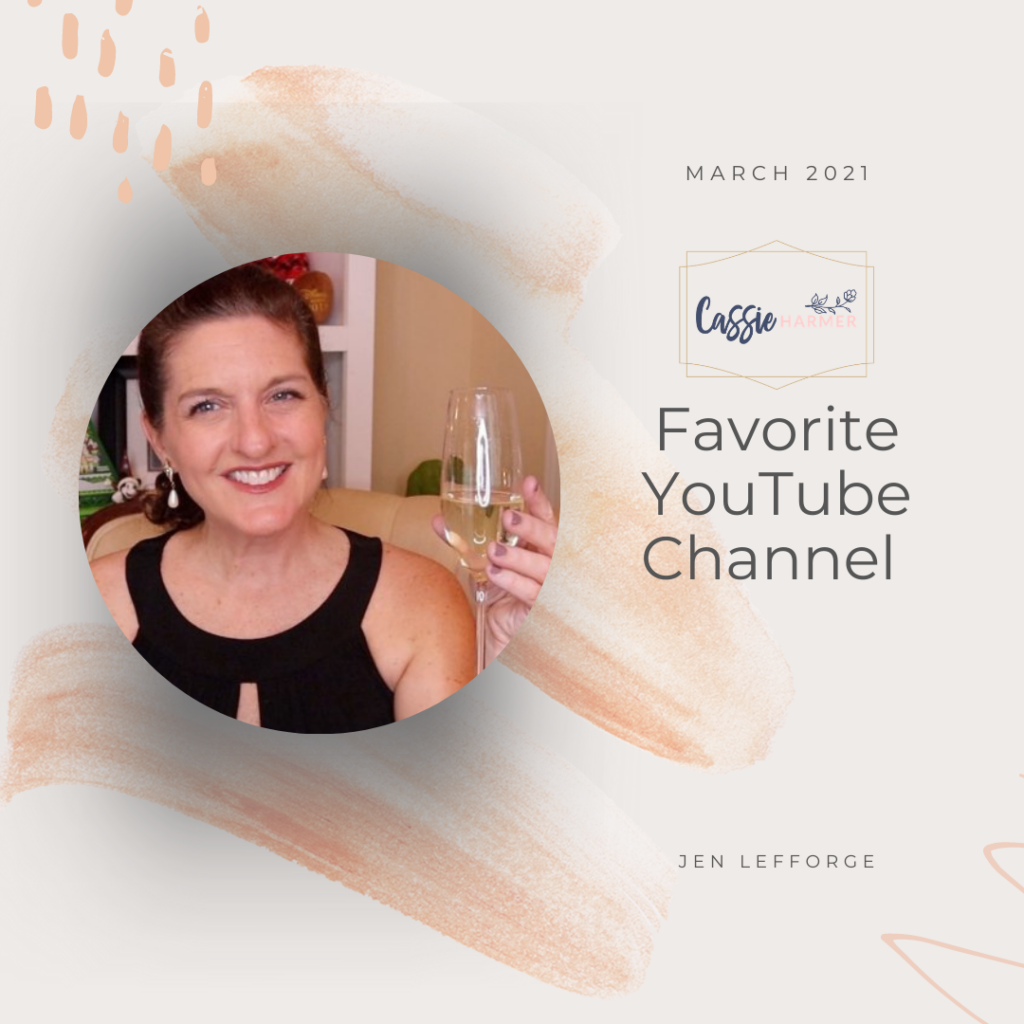 Last as part of my monthly favorites for March is my favorite YouTube channel of the month. I've been a subscriber of Jen Lefforge for many years. She is one of my favorite Disney content creators. Jen and her family have been vacationing at Disney for a long time and is definitely a Disney veteran. She is incredibly knowledge, always has great advice and I have a ton of respect for her. If you love Disney content, are looking for planning tips or info about DVC, be sure to check out her channel!
FAILS
Making it to my monthly favorites and fails is the Dior Backstage foundation for face and body. I picked up this foundation later in 2020 and have putting it through its paces, waiting to share my final thoughts. And I was really disappointed to find out that this foundation just doesn't work for me – – like, at all. I heard so many influencers rave about this foundation, including those that are near my age and have my same skin type (combination oily). But besides this foundation being a terrible shade match for me (the natural shade had very intense yellow undertones), it also looks awful on my skin.
I really enjoy a full coverage foundation but this one looks cakey no matter what I do. I've prepped my skin with a bunch of different mixes of moisturizers and primers and nothing ever works. With some many other foundations that I love (and more affordable), this one is a hard pass for me.
I am disappointed to admit that I gave up on my fictional book I had selected for this month. This is the very first Agatha Christie novel I've ever tried to read and it was her very first. Not saying I'll never try another Agatha Christie novel again, but this was just too dry and difficult for me to read this month. It could also be because of everything else I had going on this month, but reading this just felt like work and so I allowed myself to just let it go and start over again this month.
---
So those are my monthly favorites for March 2021! What items can you not live without this season? Share with me in the comments! Looking for more monthly favorites – – check them out here!
XOXO,

---
disclaimer
I will note, here, that this post is NOT sponsored and at this time, does not contain any affiliate links. All of these pieces were 100% selected by me and paid for with my own money. All opinions are my own and are always truthful and genuine regardless of sponsorship, referral links and/or affiliation.
latest posts