Sunscreen. Check! Toothbrush. Check! When traveling anywhere, especially a warm and sunny location like central Florida, there are staples you know you need to bring with you. But when you've been to Disney World as many times as I have, you learn of some very unique items to add to your packing list. Here the 17 weird things you should pack on your next trip to Walt Disney World!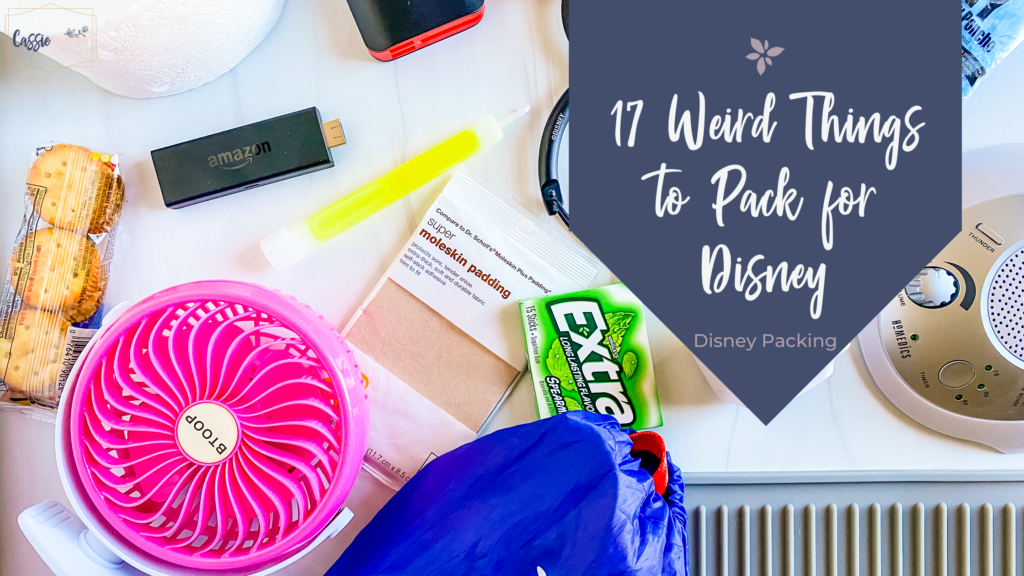 A few disclaimers to hopefully avoid confusion. At the time of this post (March 2021), Disney World is open but is limited in its operation. Offerings like Fastpass+ and some attractions and dining experiences are temporarily suspended for the time being due to precautions surrounding COVID-19. (For more information, visit the Walt Disney World website). We are hopeful that many of these experiences will soon be available again and therefore this post is focused on when Disney World resumes normal operations. Make sense? Ok, cool.
Now, with that out of the way, let's get started!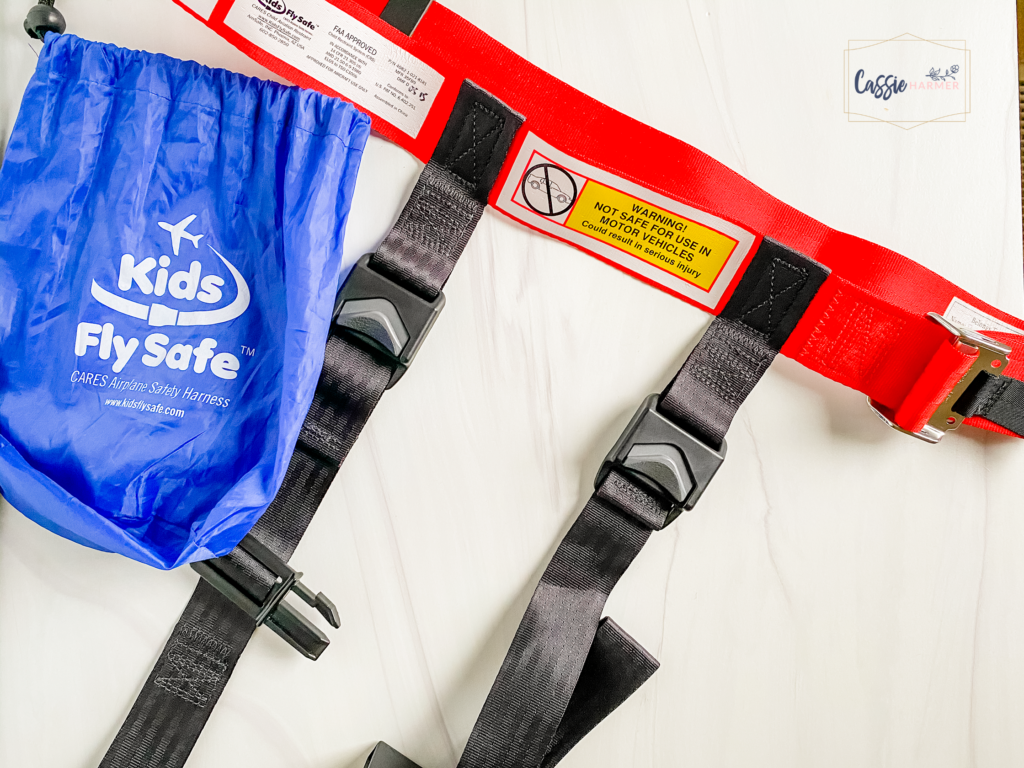 Prior to taking our daughter to WDW for the first time, we had no idea that this item even existed. We had been on plenty of flights alongside families going to Disney World and had never seen someone using this. But my husband, "Mr. Safety", loved the idea of having something more than the airline seatbelt to hold our just over 2-year-old in the seat. So in stepped in the Cares Harness, the only harness certified by the FAA (i.e. allowed on airplane flights). It's just a few extra straps but gave us so much more peace of mind. And, the best part, our daughter was already used to a car seat so it made perfect sense to her that she needed to stay in her own seat while flying. No epic battles pleading with her to stay in her seat for the 2-hour flight. Worth it's weight in GOLD.
Many of you may already have a portable charger for your phones and other devices as part of your packing list, but I can't stress enough how vital this is for your Disney World trip. Disney World utilizes it own mobile app, My Disney Experience, to help you with all of your Disney World planning. Not only is the app helpful in advance of your trip, but it will become the app you use most while at Disney World. You can make changes to your FastPass+ and dining reservations on the fly, open your hotel room door, check attraction wait times, and more. Plus, with the recent introduction of the virtual boarding pass system, this app is the only way for guests to get a spot to ride the most popular attraction, Rise of the Resistance, in Star Wars Galaxy's Edge.
The moral of the story: you'll be using this app A LOT, and it's going to be a drain on your phone battery life. So trust me, you will want at least one portable charger to take with you everywhere you go on Disney property. You're gonna need it.
Along the same lines at that portable charger, the next item on this list is a multi-port adapter. We always designate a specific area in the hotel room as a charging station. It's amazing when you put all. the. electronics in one place, how many there actually are. I guess when they're spread around in various areas of your house, you notice less?! There was definitely a trip where we had to cycle charging time to capitalize on those few hours we were actually in our room. If this sounds silly to you – – let me break it down for you. There's the phones, the camera batteries, the handheld fan, the stroller fan, the iPad, the laptop. And that's just for two adults and a kiddo. Multiply that by a family with teenagers and there just aren't enough wall outlets.
The solution is at least one multi-port adapter that allows you to charge multiple devices in one wall outlet. I will call out here that Disney World hotels have begun to try to make this easier by adding many more USB ports around the room. But some rooms are better than others. With this pretty small investment, you're sure to be prepared.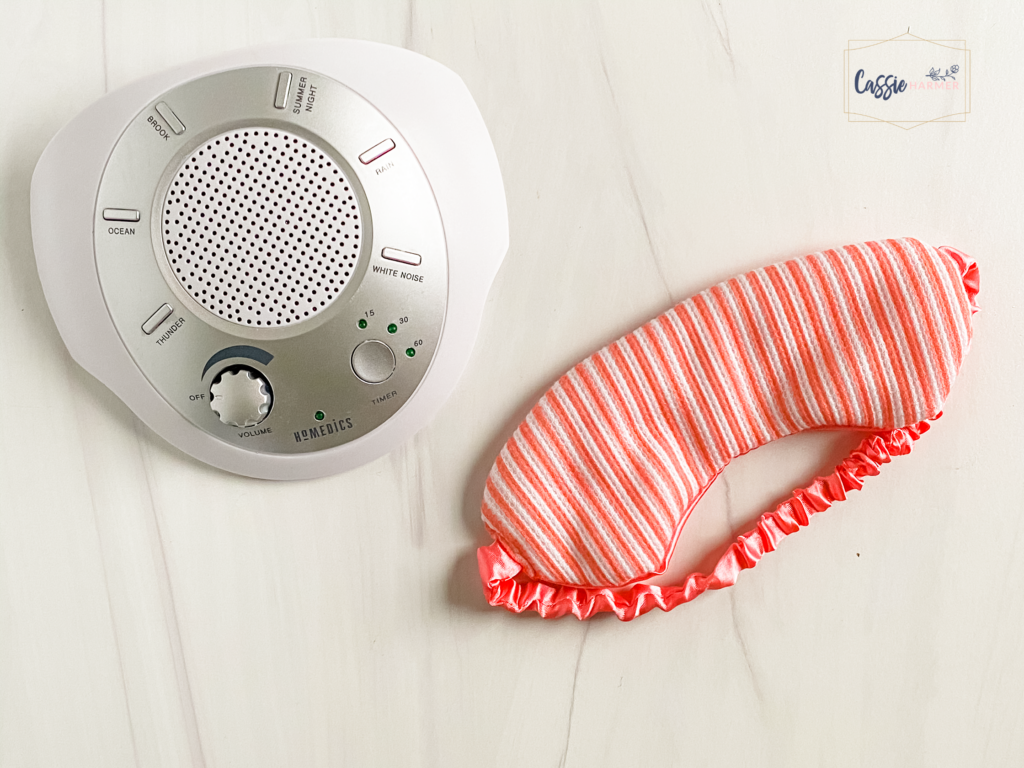 My family and I love staying at Disney World resorts. But one thing that we don't love about them is how very thin the walls are. And let's be clear – – the same is true for the value, moderate and deluxe resorts. Whether you can overhear every last firework at Magic Kingdom area resorts or the school field trip kids at the value resorts, you're hearing it all. And that's why the sound spa is one of those weird things we are sure to pack with us when going to Disney World. It's perfect for when we call it an early night or need a mid-day nap (yup, that goes for adults, too). This sound spa has drowned out a whole lot over the years.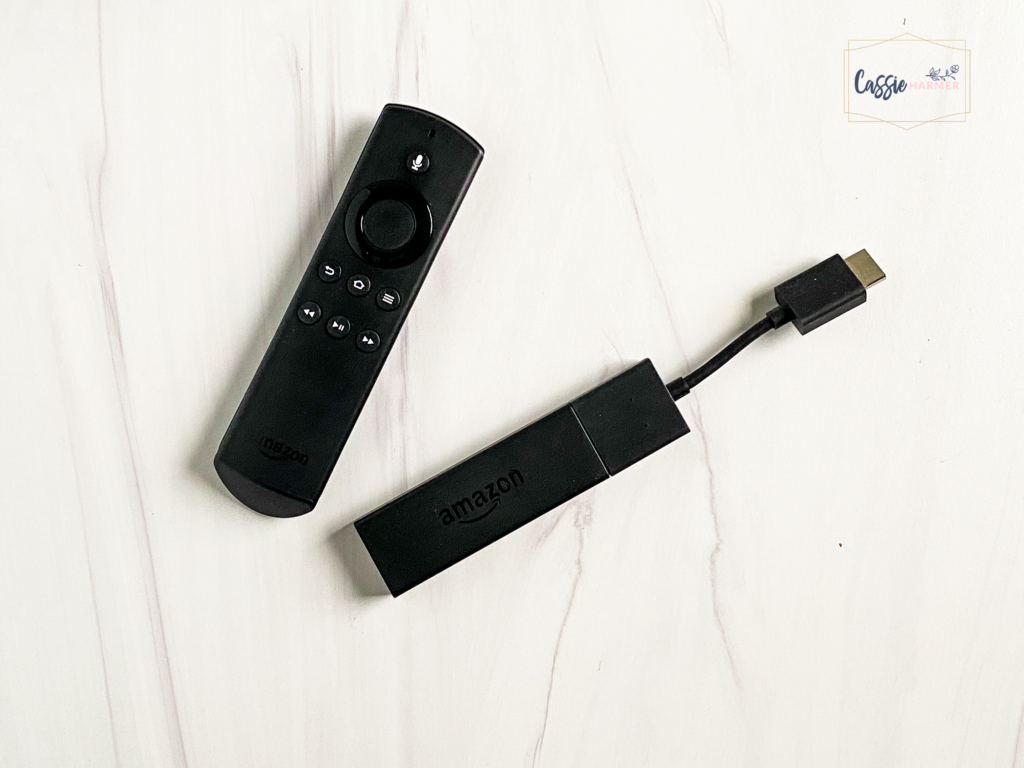 For me, this one stands out as one of the weirdest items I am recommending. But hang with me. If your child is anything like mine, they have their favorite shows and movies that they love to watch on repeat. It's their thing. And for this generation, they've also likely never had to watch a moment of cable TV. Enter the hotel room TV situation at Disney World. All there is is cable TV.
Now, I'm not suggesting your child can't survive without this screen time at Disney World. But our family always really enjoys taking a few minutes to wind down at the end of the day watching something. In fact, one of my favorite memories is coming back to our room from the Mickey's Not So Scary Halloween party and watching a few minutes of Hocus Pocus before calling it a night. How did we watch it? On our Amazon Fire stick. Plugged into the back of the hotel room TV, we had instant access to all of our favorite apps with our profiles, etc. (Bonus Tip: Don't forget the remote! It won't work without the remote! I forgot the remote the first time and couldn't watch a single thing!. ??‍♀️)
Again, Disney World hotels are slowly introducing smart TVs, allowing you to log into your favorite streaming apps. Some even have safeguards that automatically sign you out of your apps on check out day. But this additional technology is slow moving. So if you want those quiet 10 minutes while your kiddos watch their favorite show while you get ready, bring the Fire Stick (or Roku, or). You get the picture.
6. handheld & stroller fans ($14-$20)
In the Florida heat, the next best thing to some kicking air conditioning is…a handheld fan. And also don't forget about your little ones hanging out in the stroller! They need air, too. The stroller fan also gets you a bonus if this cools them down enough to NAP in said stroller! But for real, even if I forgot my handheld fan, I am not above unclipping the stroller fan when my kid's not using it to blast some breeze in my face. Why? Did I mention Florida is HOT?
7. foot care items ($5)
Whether you're a Disney veteran or have never been before, it's important to be reminded just how vast Disney World actually is. Vacationing at Disney World means a lot of walking. Traditionally, a lot more than on a regular daily basis for most people. Add to that waiting in line for attractions and you will be spending the majority of time on your feet. While I, of course, can't stress enough the importance of well-made, comfortable shoes, I also highly recommend bringing several additional foot care items. These include foot powder, well cushioned socks and the most important, moleskin.
Even shoes that you wear on a regular basis can wear differently in only one day in Disney World and cause blisters. Mole skin is the solution to avoiding blisters before they start. I wear it each and every single day at Disney World without fail. And my feet and I are grateful.
8. chewing gum
A little fun fact is that Disney World does not sell chewing gum anywhere on Disney property. That's because at some point someone (a very smart someone) said that if we want to avoid scraping chewing gum from surfaces all over the parks, let's at least limit it by not selling the darn stuff anywhere. And that's just what they did. This has been the practice for years and is unlikely to change. Chewing gum may not be a necessity for all but if it's a necessity for you, be sure you bring it with you.
Whether it's a regular old carabiner or one in the shape of a Mickey head, this is a game changer for families that are already bringing along a stroller. Hook this baby to your stroller handle and you've just added a ton of storage space to your ride. We've used it for holding shopping bags, water bottles, popcorn buckets, you name it. Our carabiner has worked hard for us. (Not to mention our stroller). Admittedly, we're going to miss the days of bringing the larger stroller (which we've loving named the "Cadillac"). It's been a work horse at Disney, let me tell you.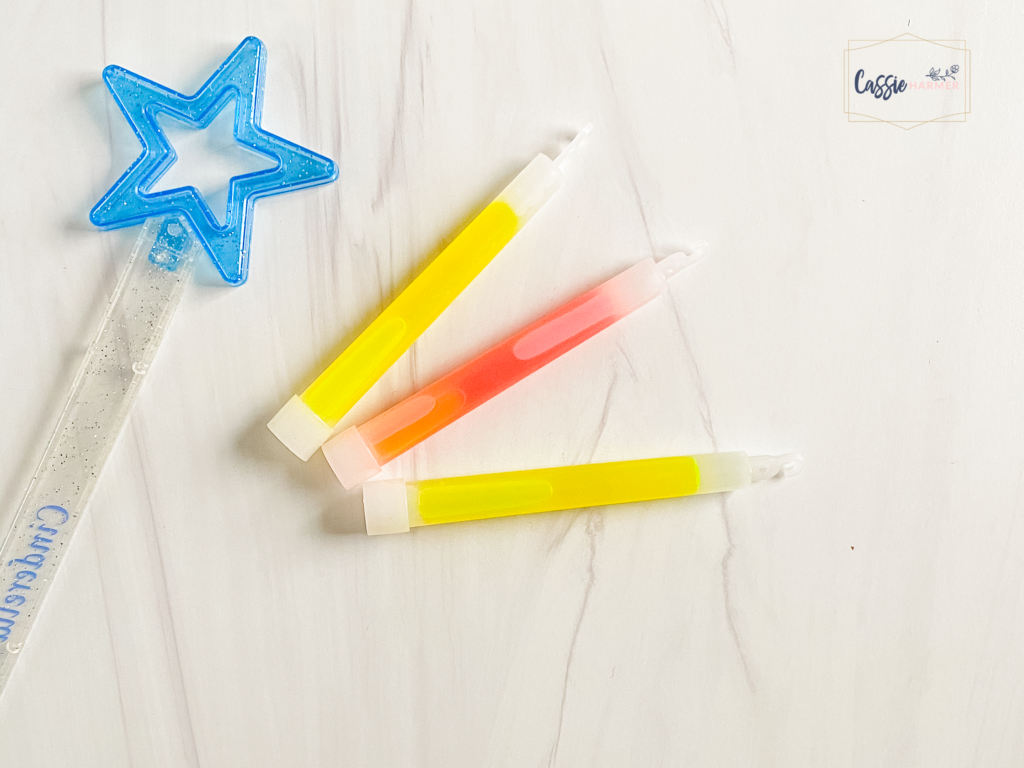 Don't want to over spend on light up glow toys at the Disney Parks? Consider bringing your own glow sticks. You can get glow sticks from places like Amazon or even Dollar General for bargain basement prices. We love buying more than we could ever need because one of our favorite things we do with glow sticks is to SHARE them. We have met so many amazing families while waiting for parades and fireworks shows – – and sharing glow sticks with the kids. We've made ring toss game with the glow stick bracelets, Mickey-ear headbands and had a blast just waiting. I'll just say that I've never seen kids having so much fun with the swirling Buzz toy. =)
Another interesting item to pack for Disney World at night is one (or more) LED light strings. Our favorite use for these is to deck out our stroller with lights for the Halloween and Christmas parties. But these would work really well for any evening at Disney to help you find your stroller in the sea of strollers. And your kiddos are bound to love it, too.
If your kiddos have outgrown the stroller stage, another fun way we've used these is to decorate our hotel room balcony. Again, especially during the holidays, it's a fun little extra that is super easy and fun!
This is the newest addition to the list of weird things that I pack for my Disney trip. And it will be a staple for as long as we continue to bring all manner of refillable sippy and water bottles. It's the best thing I've found to use in a regular hotel bathroom as a drying station after "washing dishes". This silicon dish mat is not too heavy or expensive so a win-win.
13. toilet paper
Ok ok. I get it – – this one's out there. But if you've ever spent an entire week's vacation dealing with a potty training kiddo and "see through' toilet paper, you'll appreciate why this is on this list. Enough said.
In case you haven't heard the news, Florida is hot and it's rainy. All year long, really. So it stands to reason that you may need a poncho at one point or another during your trip to Disney World. Skip paying outrageous prices for the Disney-themed ponchos and purchase some cheap disposable ones to take with you. Sure, the cheap ones are not meant to last you multiple trips or even multiple wears, but do you really need them to?
The staff that are part of the Disney World hotel housekeeping service, affectionately known as "mouse"-keeping, should definitely not be overlooked. They are so wonderful at spreading that extra bit of pixie dust, leaving little "towel animals" and other extras ready and waiting for you in the room at the end of a long day at the theme parks. A good rule of thumb when tipping housekeeping staff is to leave something every day. It's rare that the same person is completing this task every day so this ensures that everyone gets gratuity. A trend that has developed and that I love is leaving daily tips in little "mousekeeping envelopes". And I love throwing support to small shops and purchasing very inexpensive templates I can print from home beforehand. Print them on regular card stock or 5×7 envelopes and you're good to go!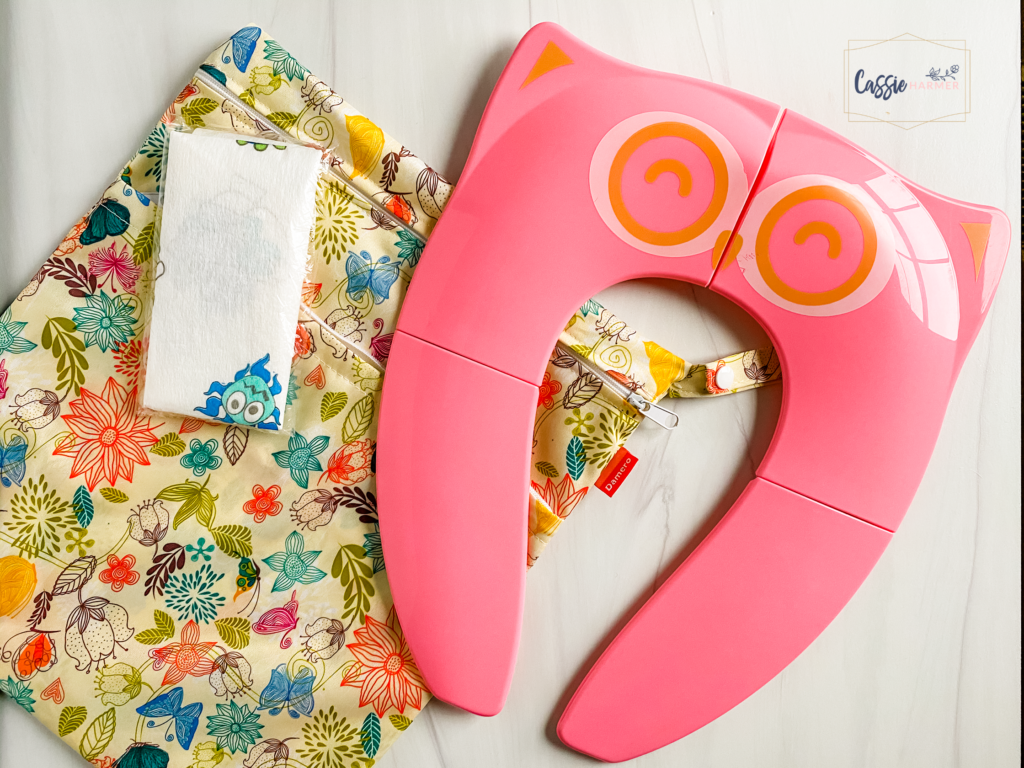 16. potty bag
Truth be told, this item is not one that I JUST use for our Disney World trips. This has saved me on more than one occasion. It gives this germaphobe mom such peace of mind when defending against the dreaded public restroom. It's the simplest concept (and not my own invention by any stretch), just a light little wet-dry bag packed with all of the things needed to help my kiddo survive the public restroom. These include disposable potty seat covers, a foldable potty seat (to help little hineys from falling in) and some extra Clorox wipes for good measure. It also used to house the post-it notes. Don't know the post-it note trick? Use these little babies to cover up the sensor so the automatic flush doesn't go off! Genius trick from some other genius mommas.
17. healthy snacks
This last one, ya'll. I could write an entire post dedicated to how snacks from home can save your vacation. (And maybe I will someday. ?). But snacks are my #1 go-to for saving a child (or family member) from an utter meltdown. And when you need this lifesaver, you don't want to be reliant on the snack stands which may have long waits, high prices and nothing on the list that anyone wants to eat. I'm convinced that every family has their own go-to snack – – ours is peanut butter crackers. Ensuring that always have a couple of these handy in the parks has saved us on numerous occasions.
---
Hope you enjoyed this list of 17 weird things to pack for for Disney and it proves helpful to you in packing for your Disney World trip. What are some of the weird things you pack for your Disney trip? Let me know in the comments – – I'd love to hear from you!
And for more Disney and lifestyle content, be sure to check check out the rest of my Disney planning collection and be sure to follow me on Instagram, Facebook, YouTube and Pinterest.
XOXO,

disclaimer
I will note, here, that this post is NOT sponsored but does contain affiliate and/or referral links which means that I will make a small commission if you decide to purchase using the link. All of these pieces were 100% selected by me and paid for with my own money. All opinions are my own and are always truthful and genuine regardless of sponsorship, referral links and/or affiliation.
LATEST POSTS